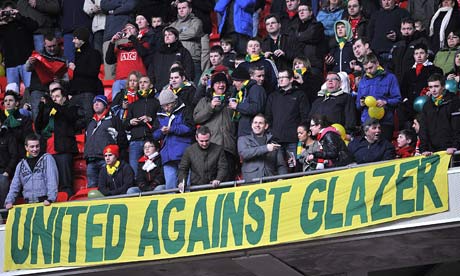 Morning/avo/evening all. The main focus today will be on the recent financial developments at Cayman U, but before we get into that lets go round the grounds and take a look at last weekend's action.
First off to the Tour, where pre-race favourites Cadel Evans and Bradley Wiggins have moved clear of the field. Wiggins' Sky teammate Chris Froome is a surprising third place, just 14 seconds behind Evans, but given that his job is to sacrifice his own body for the team cause, it is unlikely that he will rise any higher. Vincenzo Nibali and Denis Menchov are both riding well and are two and three minutes off the yellow jersey respectively, but unless one of the top two has a crash they are probably going to have to settle for fighting it out for the final place on the podium.
Crashes are of course an ever-present threat, and the first week saw some horrific incidents that forced the retirement of contenders Ryder Hesjedal and Samuel Sanchez, and caused significant losses in time to other potential winners such as Frank Schleck, Jurgen Van Den Broek, Alejandro Valverde and Robert Hesink. The crash that ended Hesjedal's race was so bad that all of the eight riders in his team that were still competing went to ground in the same incident, at excess of 60kms per hour. Hideous.
Two epic mountain stages are on the cards for today and tomorrow, and Evans will at some point need to try to attack and regain the minute he lost to Wiggins in the first time trial, so interesting times lie ahead.
UFC 148 was pretty entertaining stuff, and the main event had me jumping up and down on the couch like a bearding Cruise as Anderson Silva retained his title. His challenger, Chael Sonnen, attempted to employ the exact same tactics that came so close to bringing him victory in their first bout, a technique known as 'ground and pound'. Silva is no fool though, and with almost two years since their first encounter he was more than ready for Sonnen. The champ withstood Sonnen's initial pressure in the first round, then kept the fight 'standing up' in the second, and it wasn't long before Silva's fluid evasiveness and lightening quick striking had the belt secured around his waist once more, with the ref stopping the fight just two minutes into the second round. Another amazing display by Silva.
The co-main event, which Joe Molloy so accurately described as being between 'two lumbering light heavyweight veterans', was interesting for kind of depressing reasons. The NFL in the US is slowly beginning to acknowledge the terrible long-term effects that repeated concussions can have on players' wellbeing, and this is something that MMA in general will definitely need to address. The slurred pre-fight interview of Forrest Griffin and the cross-eyed blankness of his opponent Tito Ortiz as he went into the third round were very unsettling to see. However, this is too big an issue to address today, so I'll be taking an in-depth look at concussions in sport in an upcoming Comments.
There was also yet another entertaining Formula 1 race over the weekend in the form of the British Grand Prix. Red Bull driver Mark Webber took out the race, but not before an exciting late battle with Ferrari's Fernando Alonso. And as has become the norm since the technical changes introduced at the start of the 2011 season (you can read more about those alterations here), there was plenty of overtaking throughout the race. Which was nice. The new tires in particular seem to be having an effect, but Martin Brundle mentioned something as he commentated on the race that was interesting. He thinks that not only is it the changes to the cars themselves, but after eighteen months to adjust to the new rules, the drivers' mentality has also shifted. Where they would have previously gone out on race-day expecting the GP to just be a 300km procession, they now really believe that overtaking is a possibility, and not just on certain parts of certain circuits. Drivers are now attempting and completing passes in places that would have been unthinkable even as little as three years ago, and as a result the spectacle has become much more entertaining for all concerned. This season has seen a plethora of different race winners and the signs for the future all appear to be very promising.
But on to the main story for the day, the financial miasma that professional football is sinking into.
It would be unworthy of me not to be upfront from the get-go here: I dislike Manchester United intensely. I hate their manager, many of their players, and the bandwagon-riding nature of far too many of their supporters. If they never win a trophy again the world will be a happier place for me. That said, you have to have respect for their success, and the fact that most of the time they have played pretty entertaining football in achieving their victories. That is, up until a couple of seasons ago when everything began to change.
So what happened? Well, in 2005 the club was bought by an American named Malcolm Glazer, a man who made most of his fortune from property investments, and had little knowledge or interest about football. He bought the club using a method known as a leveraged buyout, which has since proved disastrous for Man U. I have a reasonable knowledge of economics and such, but this is a fiendishly complex piece of chicanery which I will attempt to explain in the simplest way possible.
Basically it is a very dodgy means of buying a club that is facilitated by the myopic suits at the Football Association, and the greed of bankers. Imagine this: there is a club that is valued at $1000, a measure of its players, stadium, sponsorship etc. Every week, the club brings in $10 profit from ticket sales, shirt sales etc. You want to buy the club, but you only have $500. So first you go to the bank and say please lend me $500 to buy a football club. They say ok, but how will you pay us back? You promise to give them $5 every week from the club's profits. Ok, they say again, that's fine, but of course you'll need to pay interest so that we can line our pockets too.
Next, you go to the F.A. and tell them you want to buy a club, paying half with your own money and half from the bank. You have to pass what is called The Fit And Proper Persons Test, which looks at your personal and financial history. It should be noted here that Thaksin Shinawatra, with a long history of human rights abuses whilst leader of Thailand, who was proposing to buy Man City with money he had embezzled in his time as President, passed this test with flying colours. Put simply, the FA don't care who you are, or whether you are going to saddle a club with debt burdens that could ultimately bankrupt it: see Leeds, Portsmouth, Crawley and many others.
So now you have your club. You owe the bank a large sum, but that's no problem for you because you are using the club's money to service this debt. Yes, that's right: you are using the club's money to buy the club. But then problems start to arise. Your players are getting old and you need to buy new ones. Some of your players are going to other clubs that offer better wages. However, your hands are tied. Your club brings in $10 profit every week, but half of that instantly goes to the bank, so you have very limited means to keep your players, or to buy new ones (again see Portsmouth and Leeds.) So, of course, your club's supporters become unhappy. Your team is starting to lose regularly. What is more, your stadium is old and uncomfortable, and it has too few seats. At a bigger, newer stadium, you could charge more for tickets and sell more of them. But again, your hands are tied. With only $5 a week to spend, there is no way at all to finance a new stadium (see Liverpool).
Your club is now in a downward spiral. You owe money to the bank; your team is shite; your stadium is outdated; your supporters are livid. You need to sell up and fast, and you offload your club to the first person who comes along. And the cycle begins again.
Now not all of this applies to Man U, but much of it does. The Glazer family needed around

£
660 million to make the purchase, and split the costs between themselves and the club. They borrowed money from a variety of banks and hedge funds, and next thing you know Man U owes
£
62 million every year
in interest payments alone
. The Manchester United Supporters Trust issued this statement: "'The amount of money needed to be repaid overall is huge... 'The interest payment is one thing but what about the actual £660 million? It is difficult to see how these sums can be reached without significant increases in ticket prices, which, as we always suspected, means the fans will effectively be paying for someone to borrow money to own their club.'" What a disaster. And on top of all this, it should be noted that the Glazers also have the gall to take huge sums out of the club's finances each year to pay themselves dividends.
And despite many insistences from the owners, the CEO and the manager Sir Alex Ferguson that this would have no repercussions on the club's transfer policies, it clearly has. The huge sum they received from the sale of Cristiano Ronaldo has not been reinvested in replacements. Other clubs around Europe, and more pertinently for Man U supporters another club on the other side of town, are now consistently out-bidding them for top players. This has had two extremely harmful effects.
Firstly, last season they won nothing, and were humiliatingly bundled out of European competition at the first significant hurdles. And secondly, in a desperate bid to raise money to reduce debt, the Glazers are now about to float the club on the New York Stock Exchange through a company registered in the Cayman Islands. In a bid to make the investment seem more palatable, the latest financial figures they have released as part of the prospectus do not include last season's figures, which would show the negative effects of diminished television incomes due to European competition failures. And piled on top of all of this, the shares are split into two categories, with the Glazer family getting all the 'A' shares, and new investors only being eligible for 'B' shares which do not provide any voting rights. Sham, shambles, shameful.
This whole situation differs greatly from that at other Premier League financial heavyweights Manchester City and Chelsea. Both of those clubs have also been bought by foreign owners, but not in the form of loans. Instead these cash-mad billionaires have chosen to spend literally hundreds of millions of dollars of their own money on a sports team in a country far from their own. This raises many other serious questions about the long-term financial stability of the sport, particularly as to what would happen if these owners suddenly got bored and decided to sell up, but more on that in another Comments. The point today is to highlight just how quickly and easily one of the largest and most successful clubs in world sport can so quickly be brought to its knees by unsound financial practices, aided and abetted by toothless, cowardly regulators. Parallels with many other aspects of financial free-marketry and economic collapse are very easy to make, and it is sad and depressing how insidious the effects of unchecked commercialism are on every aspect of society. As I said at the outset, as a supporter of Arsenal I dislike Manchester United, but as a supporter of sport and football in general, I absolutely detest Cayman U.
Phew, what a mouthful, more than enough for today. Back Friday with weekend previews, but before I finish the stats for last Friday's blog were intriguing, with a massive number of readers cropping up suddenly in Latvia and Russia; anyone who can provide a reasonable explanation for this, please get in touch.